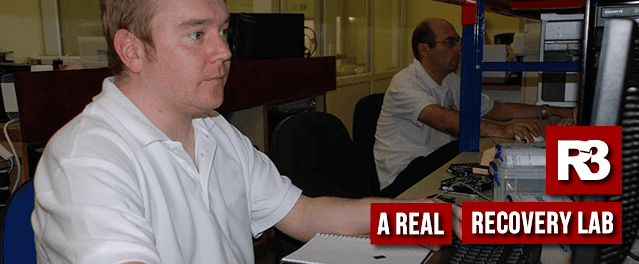 Get in Touch with Data Recovery Hospital
We employ highly skilled and experienced data recovery specialists and base them in world-class data recovery facilities to ensure we restore all recoverable files in every situation.
Despite this we offer free diagnosis and a great value 'no data, no fee' pricing policy.
We decided to create one superbly staffed and equipped data recovery lab in the center of the country and make it easy for clients to get their failed devices to us quickly, easily and securely.
Most clients choose to use our free courier service. However, our courier can pick the device up from a location specified by the client and return it to an address of your choosing upon completion.
Whichever solution you'd prefer, please contact us now for a free diagnosis by phone or email using the contact details below.
Contact us
Call us today to get an immediate response from a data recovery expert at toll free (833) 503-1087 or local or send us an email at enquiries@datarecoveryhospital.net
Receive a free online quote
Complete the form here and we'll let you know exactly how much we will charge to recover your data.
Remember there is no charge in the unlikely event that we fail to recover your data.
Address
R3 Data Recovery Hospital
43 Alpha Park,
Cleveland, OH 44143