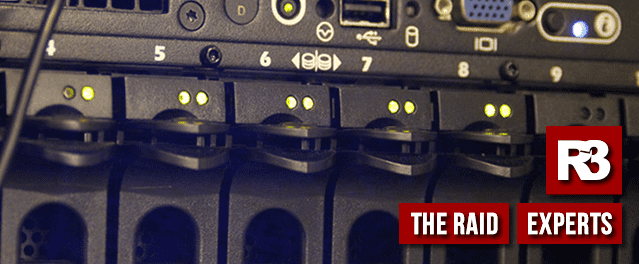 RAID 0 Data Recovery Services
Updated on 8/24/2020

Call for 24hr Emergency data recovery or low cost standard services on (833) 503-1087.

Unable to access data on your RAID 0 system? Call our RAID specialists now and we will come out to repair and recover your data.

Data Recovery Hospital exists to recover data from RAID servers, hard drives and portable devices and has a specialist team that focuses exclusively on recovering data from RAID arrays. Please click on the following link to read more about why we are the ideal choice for anybody looking to recover data from any failed RAID 0 array – regardless of the make, model, operating system, or cause of the loss of data.

RAID 0, or striped, arrays are quicker than mirrored arrays and are often used in systems where bandwidth is at a premium. The downside is that there is no redundancy built-in. Consequently, if even a single drive fails, then all of the data contained on the array may become inaccessible.

If you'd like to find out bout the more common symptoms and causes of data loss within RAID 0 arrays, then please visit our section on RAID failure.

Lost your data and need it back?
Recovering Data From A Raid 0 Array
The recovery process requires the failed drive to be extracted, repaired and cloned before the data can be successfuly recovered. Our RAID team have many combined years' experience undertaking recoveries in this way, allied to industry-leading tools and techniques, so you really couldn't be in safer hands if you need to retrieve data in a hurry from a RAID 0 (or any other) array.
If you'd like to understand more about the steps we would take to restore your missing files, then please visit our data recovery process section.