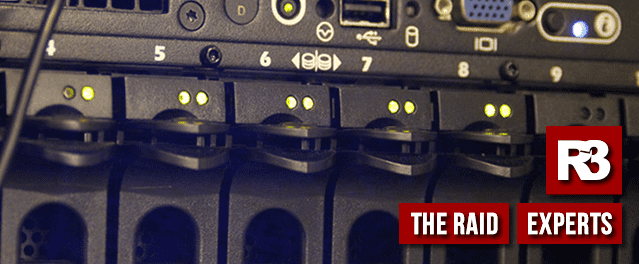 RAID 1 Data Recovery Services
Updated on 8/24/2020

Unable to access data on your RAID 1 system? Call our RAID specialists now and we will come out to repair and recover your data.

If you are having trouble recovering data from a RAID 1 array, then you can rest assured that you have come to the right place. We are fully capable of recovering critical data, whatever the cause of failure. and our specialist RAID 1 team and market-leading clean room facilities mean that you couldn't be in safer hands.

RAID 1 is designed to improve data security by mirroring data across two disks and thereby building in redundancy. Unfortunately, even this solution can fail under certain circumstances, and there may be occasions where you need to recover data when disaster strikes; e.g.
The mirror breaks or is corrupted and the second drive fails.
The array is re-initialised.
The array is accidentally formatted.
Raid array or controller fails.
Virus issues.
Corrupted data from one drive enters another.
Server crashes or there are issues with a re-build.
Lost your data and need it back?
Recovering Data From A Raid 1 Array
One positive aspect of the duplication of data, is that chances of a full recovery of the data are actually very high; particularly if at least two of the drives are available. So please avoid using the disks if at all possible; at least until we have provided you with a free consultation.
We understand that people and businesses using a RAID 1 set-up are likely to be running mission critical applications, which is why we often offer same-day turnaround times and/or site visits. Our engineers can also rebuild and fully reload your operating system and software as part of the service.
Call us now for a quote to recover your data. Or you can request a free on-line quote using our diagnostic form . Alternatively if you are looking for a location near you please visit our locations page.