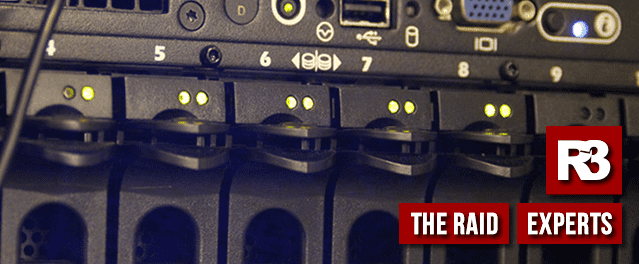 RAID 5 Data Recovery Services
Updated on 8/2/2020

Unable to access data on your RAID 5 system? Call our RAID specialists now and we will come out to repair and recover your data.

We understand that clients looking to recover data from RAID 5 servers are likely to be extremely anxious to recover their files. That's why our RAID 5 data recovery team is set up to ensure we restore your data is fast as possible, with the minimum of fuss.

Our RAID 5 team can recover data from RAID 5 servers regardless of what controller or server created the data, e.g. Windows, UNIX, Linux, Sun Solaris or Mac OS. In most cases, not only will we recover you precious files, but we should also be able to restore your server back to its original functioning condition, prior to the RAID failure. We also offer industry-leading recovery rates alongside an extremely competitive pricing policy.

Please click on the following link to find out more about how our tried and tested RAID data recovery process could help you maximize the likelihood of a successful data recovery.

Lost your data and need it back?
Common Causes Of RAID 5 Failure
RAID 5 arrays can fail for many of the same reasons that any RAID array can fail.
Please see our failed RAID section if you'd like to read more about the more common causes of RAID failure, the symptoms you might notice, and the steps that will need to be taken to restore your missing files.
Our RAID team comprises experts that specialise in recovering data from RAID 5 arrays in pretty much any circumstance; we have a great deal of recent experience successfully recovering data from failed RAID 5 arrays with the following faults:
Failed disk array controller
Two or more failed hard disk drives (HDD)
Unmountable boot volumes
Inaccessible file system
Both mirrored pair disks have crashed
Failure following a power surge
Errors made during attempting RAID rebuild
Attack from virus
If you are experiencing any of these issues, or indeed, any other issues with recovering data from any type of RAID array, then please get in touch now. We have top RAID recovery engineers waiting for your call. Or you can request a free on-line quote using the form to the right. Alternatively if you are looking for a location near you please visit our locations page
Dell Server RAID 5 on Priority Service – Bespoke service including supply of new drives, reloading server operating system, data restoration and return to client with data ready for access.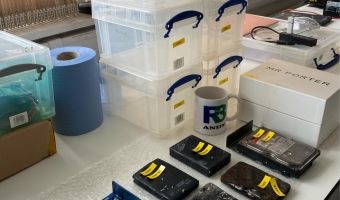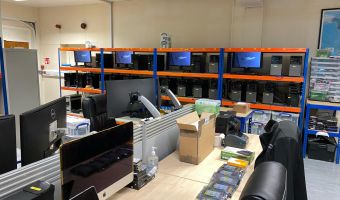 RAID Data Recovery Testimonials
One of our main RAID Servers went down. We needed the data urgent. R3 organised a courier, within 1 hour it was collected and soon back with them. They worked throughout the night, keeping me consistently up to date. The whole issue was resolved within 24 hours, ensuring we were back up and running. I cannot thank and Praise these guys enough!
Andy was incredibly helpful over the phone and made himself available to speak to me in the flexibility of my working hours. He took the time to talk me through several different methods of data recovery and even took the time to do a remote session to help me find an important file. If I ever had an issue with data recovery in the future, R3 Data Recovery would be the first place I'd call. Excellent service!!!
The team at R3 really know their onions and after speaking to them you feel like your data is in safe hands! I've only used them a couple of times and fingers crossed won't need to for a while but there is no doubt where my next broken hard drive will be going!